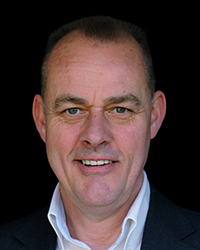 RBconsult is an independent, specialist consultancy run by Robert Bain. Based in London, Rob works internationally providing technical and credit-related advisory and training services to banks, insurance companies, institutional investors, infrastructure funds, IFIs and government agencies.

Rob has held senior positions in both the engineering and financial services sectors. For 15 years he worked as a traffic and transportation consultant for public and private sector clients in Europe, Asia, the Caribbean and Latin America. In 2002 he joined the Infrastructure Finance Ratings practice at Standard & Poor's specialising in transportation and PPP credits. Having completed a PhD in private finance in 2008, Rob established RBconsult with a focus on investor support.

Recent clients have included investment and development banks, pension funds, financial services regulators, monoline insurers and credit risk management consultants. Assignments have involved auditing demand forecasts (peer reviews), conducting technical due diligence, reviewing PPP loan performance, financial and economic appraisal, and the delivery of project finance credit risk analysis training courses (see resume for more details). As an internationally-recognised authority in his field, Rob is regularly engaged as an expert witness by global law firms.